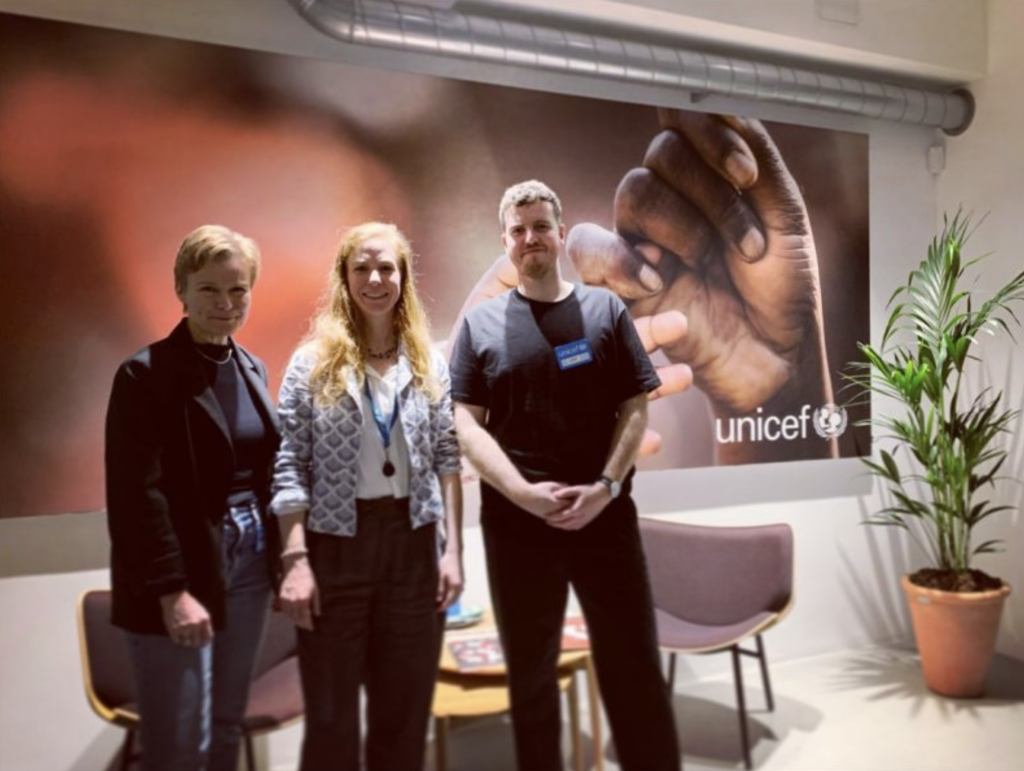 About UNICEF
UNICEF works in over 190 countries and territories to protect the rights of every child. They created the Children's Rights and Business Principles with United Nations Global Compact and Save the Children. These principles guide businesses on how to understand and address their impact on children.
UNICEF Denmark were looking to work with more businesses in the Nordics on this issue. Our brief was a core narrative and communications framework to support the work of its partnerships, marketing and PR teams in making sure children are everyone's business.
How we worked together
Research
We started by speaking to senior UNICEF leaders to understand their ambitions for Children's Rights and Business (CRB) and the particular communication challenges they faced.
We then interviewed three of UNICEF Denmark's key corporate partners, where we uncovered what UNICEF had helped them achieve and where children's rights sits amongst their other competing ESG priorities.
Workshop
We shared the insights we'd gathered in a half-day workshop with UNICEF Denmark's partnerships and communications teams. Through a series of exercises, we covered more on who UNICEF Denmark communicate with and what UNICEF Denmark wants to stand for.
Coming together in a workshop both united the team around the initiative and helped us articulate UNICEF Denmark's CRB offer, which we split into four areas: 1) providing tools, 2) connecting businesses with industry peers, 3) acting as a critical friend, and 4) keeping businesses in the know.
What we created
We put together a core narrative and clear communications framework which would become a living, working document with gaps for the UNICEF Denmark team to build an action plan.
The document gave the team:
● common objectives and communication principles
● an understanding of their audience
● a core narrative filled with benefits for their audiences
● campaign ideas and mockups for events, social media and other collateral.
We made UNICEF Denmark's framework easy to understand and put into practice with the tools to communicate consistently on children's rights with all business sector audiences.
What UNICEF Denmark said:
"It was great to work with Simple Revolution on our Children's Rights and Business communication strategy. Simple Revolution really engaged with the topic and brought the right people around the table to inform the work and make sure the result was useful for all relevant stakeholders.
"We now have a core narrative and strategic framework in place that we can work with going forward. Simple Revolution have made a complex topic accessible to all and given us the tools we needed to take the children's rights and business agenda further."
Celie Manuel, Team Lead, Engaging Business for Results, UNICEF Denmark