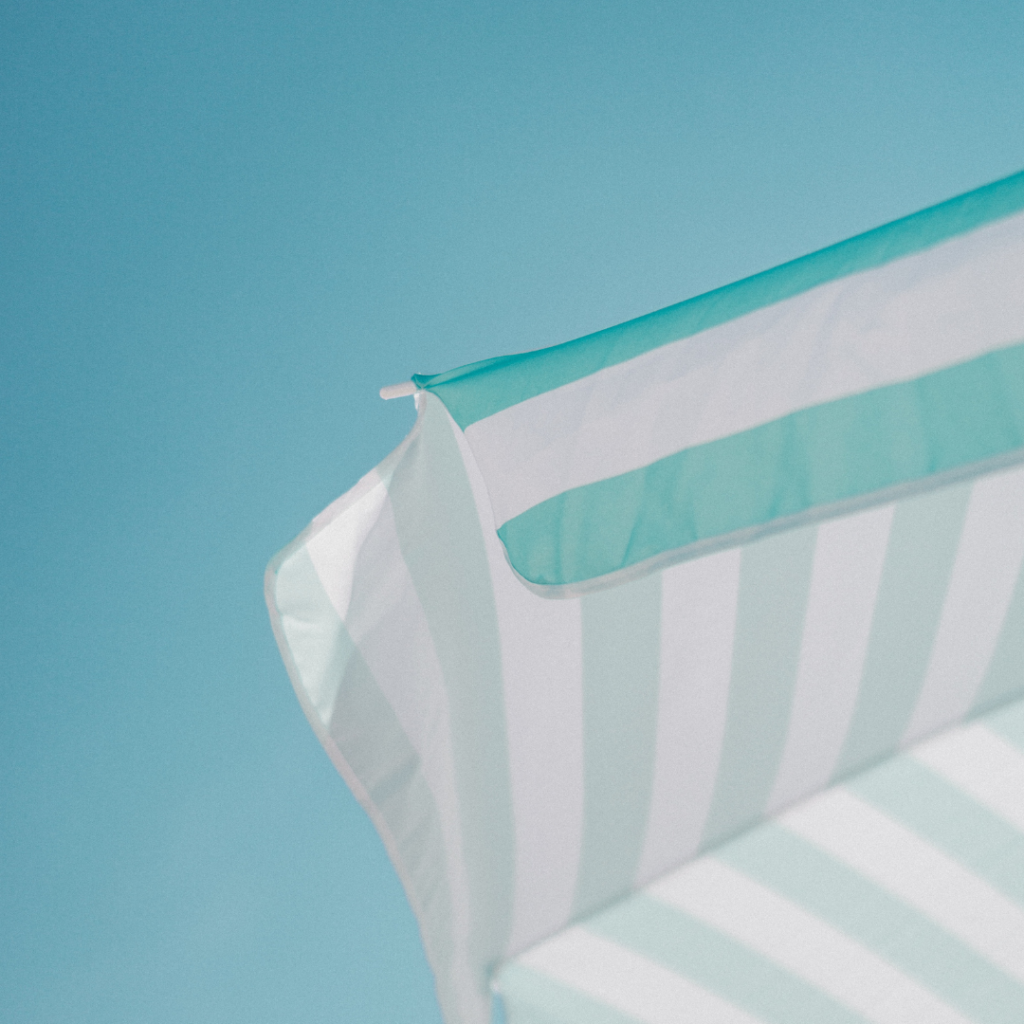 Camilla Malmose, Head of Strategy & ESG at Nordic Leisure Travel Group (NLTG) led the NLTG Sustainability Report for the first time this year. Looking back on what has been an exciting but fairly steep learning curve, Camilla talks to us about her plans to create even more engagement among NLTG's key audiences next year. Ideas around who needs to be involved in the process, and how the format might change are already taking shape.
How important is the sustainability report in NLTG's corporate comms mix?
As the leading leisure travel group in the Nordic region, we believe it is our responsibility to push the tourism industry in a more sustainable direction. Since the sustainability report is where we share our commitments and achievements on this front, it becomes a really important asset for us.
Who are your primary audiences?
It's our goal to become the leading holiday company within responsible travel, which means we need to have a strong voice in the travel industry. So in that sense, the industry as a whole is obviously an important stakeholder for the report. But at a more specific level, we quickly decided to focus primarily on customers and employees as our key audiences.
With this year's report, we really managed to capture the interest of our colleagues. After the launch of the report, quite a few of them approached us with questions, often very detailed ones, which was great.
We haven't quite seen the same level of interest among our customers, though. Our tracking shows that very few of them visited the webpage where we post the report and tell our sustainability stories. That doesn't necessarily mean they're not interested. But it does suggest that we've either not managed to direct them to the right place – or that we need to make changes to the format to get them engaged. Working out how to do that is definitely a focus point for us next year.
What did you find most challenging?
As a company, our biggest challenge was probably data collection. We started working with the Worldfavor sustainability platform in January 2022 – and we spent a lot of time building the structure and getting all the data contributors across the organisation on board. So setting everything up required a lot of work. While we still have some adjustments to make in terms of handling the output of data from the platform, the fact that we now have the system in place will definitely make things a lot easier next year.
For me personally, the main challenge was finding the time, to be honest. The report had to be done alongside all my other work as Head of Strategy. So I relied heavily on my team, who understand all the details around sustainability data and analysis better than me.
And on the positive side, what did you find worked really well in this year's report?
We did some great stories about our environmental work and our work on the social side – all of them reflecting the positive impact that tourism and NLTG have on local communities in the various locations where we operate. And we've had really good feedback on those. People have told us that they were compelling and easy to relate to – and that they really reflected who we are as a company.
And that's exactly what we wanted. Case stories work to bring our approach to ESG to life. They're a great way of showing our stakeholders how we turn our commitments into real action. The reality behind all the data, if you will.
With these things in mind, what might you be doing differently next year?
As many other companies, we're moving towards integrated reporting. We're not required to bring out an integrated report before 2026, so we still have time to prepare. But the presentation of financial and ESG performance in one report will definitely influence the way we structure our report going forward. Over the next few months, we'll also be completing our materiality assessment, which will have a big impact on next year's report as well.
In terms of format, we're also considering splitting the report into two publications: one with all the data and another that is more like a magazine, where we make the data more relatable and appealing to customers and employees. That might not be happening next year, but it's an idea we're working on.
We're going to prepare for the report earlier, too. By keeping our eyes and ears open throughout the year for great stories about how our initiatives are taking shape across the company and at our different locations. So we've got them ready when production starts.
You mentioned that customer engagement with the report was low this year – and that one way of addressing this in the future could be to develop a magazine-style format. Have you thought of other ways of creating more interest in your sustainability report among this particular audience group?
Well, we know that engagement goes up when things are visual. So we need to think of that when planning the way different sections of the report communicate. As our report is online, why not do the CEO Letter as a video, for example?
We also know that our customers are primarily interested in stories. And at NLTG, we have so many really important sustainability stories to tell. So one of the important changes we'll be making next year is getting our SoMe team involved in the process right from the beginning. So they can help to get the stories out there – and in this way, work with us to keep the report alive throughout the year. In terms of getting engagement up, that's going to make a real difference, I think.
You can download the NLTG Sustainability Report 2022 here
About Nordic Leisure Travel Group
NLTG is the largest leisure travel group in the Nordic region. It includes tour operators Ving, Spies, Tjäreborg and Globetrotter; the airline Sunclass; the hotel chains Sunwing, Sunprime & OBC; and an independent tax-free retailer, Airshoppen.