Most of us love the game at Simple Revolution (except perhaps Jacob, but we're working on that). We're an international team that between us supports a multitude of football clubs, from Liverpool to FC Copenhagen, from Union Berlin to Ebbsfleet Utd.
Our love of football runs deep. So when the opportunity arose to sponsor a kids' football team – local-ish to our East London office – we jumped at the chance.
We're now the proud sponsors of…
We're now the proud sponsors of the 23/24 home kit of the Under 12s team at Gravesham Borough Youth Football Club.
This isn't just any football team. It's a team that we've heard plenty of updates about over the years. Simple Revolution's very own Sarah Farrell's son plays for the team and her husband coaches it. So it's a family affair and now, for the 23/24 season, the team is part of our family too.
So what does sponsorship mean?
Well, for any grassroots football club, it means much-needed funds to purchase equipment and most importantly football kits for the kids.
Everyone involved in the running of the club are volunteers and give up their own time to ensure the club can continue to run as it has been since it began in 2015. Without sponsorship and the commitment of the volunteers, the team wouldn't be able to continue.
Join us in wishing the team luck for the season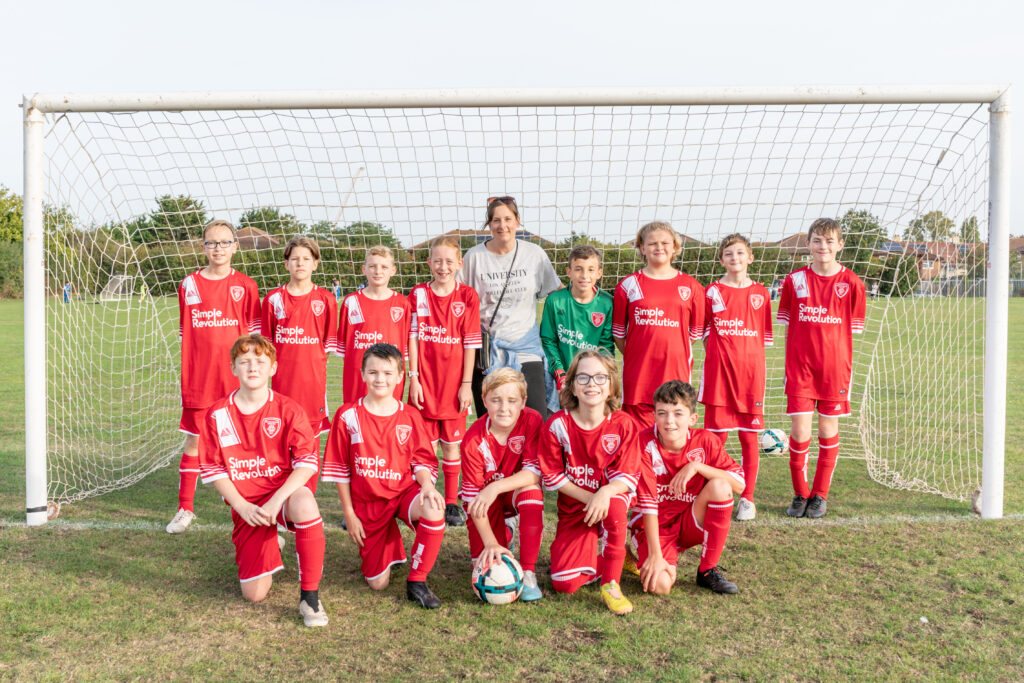 We're so excited to follow the team over the next few months to see how they get on in the league and share this with our LinkedIn followers as well.
And we do not doubt that Sarah will continue to be our roving reporter!